Discover more from PLURIBUS
Providing original commentary and aggregating the best work on the illiberal impulses that threaten freedom and social cohesion.
Over 1,000 subscribers
E-Pluribus | February 14, 2022
A peek behind the diversity, equity and inclusion curtain, the larger issue behind university censorship, and no one expects the Office of Inclusive Excellence!
A round up of the latest and best writing and musings on the rise of illiberalism in the public discourse:
Andrew Gutmann and Paul Rossi: Inside the Woke Indoctrination Machine
At The Wall Street Journal, Andrew Gutmann and Paul Rossi follow up on their investigation last spring of the "diversity, equity and inclusion" efforts at some elite private schools in New York. After they obtained videos used for training by the National Association of Independent Schools, Gutmann and Rossi conclude that the problem is even deeper and more serious than they thought.
All school messaging must be scrubbed of noninclusive language, all school policies of noninclusive practices, all libraries of noninclusive books. Inclusion also requires that all non-Bipoc stakeholders become allies in the fight against the systemic harm being perpetuated by the institution. In "Small Activists, Big Impact—Cultivating Anti-Racists and Activists in Kindergarten," we were told that "kindergartners are natural social-justice warriors."

It isn't enough for a school to be inclusive; it also must foster "belonging." Belonging means that a school must be a "safe space"—code for prohibiting any speech or activity, regardless of intent, that a Bipoc student or faculty member might perceive as harmful, as uncomfortable or as questioning their "lived experience." The primary tool for suppressing speech is to create a fear of microaggressions.

[ . . . ]

With the implementation of diversity, inclusion and belonging, schools can begin to address the primary objectives of DEI work: equity and justice. NAIS obligates all member schools to commit to these aims in their mission statements or defining documents. Equity requires dismantling all systems that Bipoc members of the community believe to cause harm. Justice is the final stage of social transformation to "collective liberation." The goal is to remake society into a collective, stripped of individualism and rife with reparations.
Read it all.
Myles McKnight: Fight University Censorship, but Don't Neglect the Big Picture
Myles McKnight, a student at Princeton University and president of the Princeton Open Campus Coalition, writes for National Review that higher education's issues run deeper than the censorship incidents that have grabbed headlines lately (such as Ilya Shapiro's experience with Georgetown Law). McKnight warns that Princeton students are assaulted with "hypocrisy, double standards, and indoctrination" from the moment they step on campus, and references work by Heterodox Academy and Foundation for Individual Rights in Education (both frequently seen here at Pluribus) documenting how these trends are afflicting colleges and universities far less prominent than Princeton.
To be cradles of knowledge, universities must respect an array of norms that are as indispensable to truth-seeking as oxygen is to life. In addition to honoring the elementary non-censorship rule and avoiding tyrannical double standards, universities should strive to root out institutional biases that suggest limitations on the scope of acceptable inquiry. When universities meet this challenge, they promise a culture where dissent is enthusiastically embraced. When they don't, academic cultures atrophy.

And atrophy they have. At my own Princeton University, students are greeted at their very arrival on campus with a freshman-orientation program drenched in hypocrisy, double standards, and indoctrination à la Mao. Events that masquerade as innocuous trainings to promote sexual health are just as much partisan boot camps for exponents of a liberationist sex ethic. Students are given pornographic "sex-positive" comic books and participate in crass sex-toy giveaways. They attend mandatory LGBT panels where mainstream ideas about sex and gender are presented as bigoted falsehoods, long dispelled by the "real experts" (activists).

Orientation panels on racial and other forms of "justice" are similarly one-sided. University officials slander their own tenured professors for expressing ideas most Americans call common sense. Students are coerced into confessing their sins — wealth, whiteness, and privilege — in front of thousands of kids they met just days before. If you're wondering whether any of this is supplemented by a serious exhortation that students cherish heterodoxy, ideological difference, and the inherent value of truth-seeking, I'm sorry to say you'll be disappointed.

[ . . . ]

These examples are not hypothetical. Nor are the data merely anecdotal. The stats astound: The Heterodox Academy's Campus Expression Survey reveals that a staggering 62 percent of college students are afraid to speak their minds. The Foundation for Individual Rights in Education (FIRE) suggests that the number is 80 percent. FIRE also informs us that a majority of college students (62 percent) support speaker shut-downs, and nearly a quarter support the use of actual violence to stop some forms of speech.
Read it all here.
Robert Weissberg: Those Little Bard Torquemadas
On January 20th, we included an article (item #2) in our daily roundup on Bard College's efforts to "decanonize" the contents of the school's library. At Minding the Campus, Robert Weissberg, an alumnus of Bard and professor emeritus of political science at the University of Illinois-Urbana, further examines the thinking behind such a project and warns that these minor incursions against free expression can have far-reaching impacts, such as influencing what the publishing industry may consider printing to begin with. (We published an overview of similar issues in the publishing industry last September.)
A recent Wall Street Journal article told of how Bard College, my alma mater, has tasked three undergraduates, funded by the school's Office of Inclusive Excellence, to peruse the college's 400,000-book library and evaluate "… each book for representations of race/ethnicity, gender, religion, and ability." According to the library's newsletter, this evaluation was the first step in "decanonizing"—breaking the connection to the past—the stacks and, ultimately, exorcizing some ill-defined toxic miasma (though, to be fair, Bard library director Betsy Cawley insisted that no book was to be removed).

[ . . . ]

Culling "bad" books from libraries is as old as libraries themselves, so Bard's textual purge is hardly novel. It's all a question of whose books get removed and how the cleansing is justified. Still, acknowledging this history hardly excuses outbreaks of censorship, and proponents of intellectual openness should at least monitor those rooting out alleged evil. One can only wonder how three undergraduates—Bard's little Torquemadas—can digest hundreds of thousands of books on subjects well beyond their intellectual expertise.

[ . . . ]

Escaping such inconsistency will not be easy, but rest assured, librarians are skilled wordsmiths, and the hemming and hawing has already begun. One Bard library representative announced that the project was designed "to increase our understanding of our collection, not to remove books." Maybe just attach a trigger warning on books authored by the patriarchy. Perhaps the ALA will claim that it just sells a how-to manual on censorship in its bookstore, but this hardly officially endorses censorship. Narrative Expansion, the ALA might claim, only provides a choice, and who can oppose choice?

Unfortunately, what has occurred at Bard should not be viewed as yet one more wacky outlier at a pricey liberal arts college. Today's academy is a petri dish of intellectual insanity, and crackpot ideas often escape the lab. Past experiences are clear: there is no such thing as crying wolf when the woke are on the march. Professional librarians may well object to this politicization, but they are easily pushed aside. Today's social justice warriors may soon multiply into an army of the righteous committed to decanonizing. Make no mistake—the academy itself is at stake. Think about the current mania over banishing statutes of Thomas Jefferson, Teddy Roosevelt, and similar icons of American history. So much for an idea once judged too crazy to be taken seriously.

This detoxification of libraries will inexorably undermine the publishing industry, which in turn will destroy the careers of young scholars struggling up the academic ladder. Today's academic publishers already have enough financial problems, and with library acquisition budgets tight, why should librarians risk ordering a soon-to-be-demonized book due to the author's sex, race, and/or sexuality? In fact, buying this book may endanger one's own career by aiding and abetting the white, heteronormative patriarchy. Library acquisition now becomes a political act—who wants to be on the wrong side of history? And, for good measure, no outsider will ever know which books were neglected due to the author's oppressor status. This is the perfect weapon in the culture war: kill the enemy with no witnesses.
Read the whole thing.
Around Twitter
Via Conor Friedersdorf, some terrible ideas (not his!) on how to handle medical "misinformation":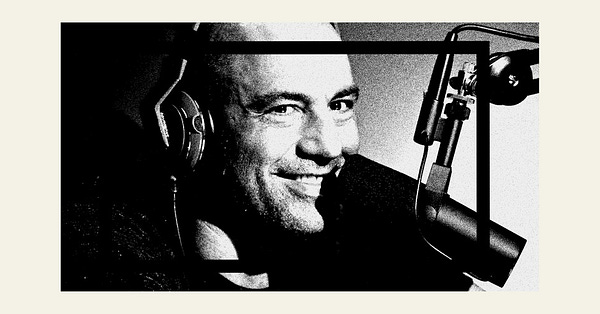 theatlantic.com
What's the Harm in Medical Misinformation?
Readers' views on free speech and safeguarding public health
A provocative thread from Thomas Chatterton Williams on the influence of black Americans:
Finally, some breaking news from Aaron Sibarium on new ABA accreditation standards:"